The bottle brush has really interesting blooms.
Oleanders are really pretty.

Oleander blooms are plentiful and last about three times longer than azalea blooms.

The downside is that
frost can cause damage and they are considered poisonous.
JULY through OCTOBER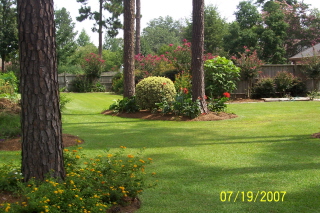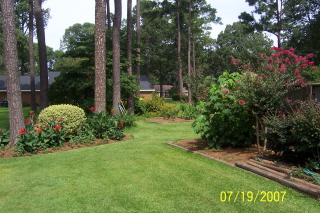 In the backyard, everything is blooming!
JULY through OCTOBER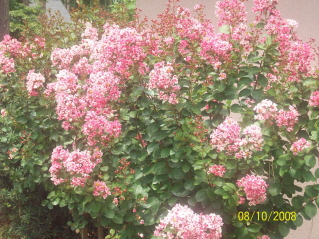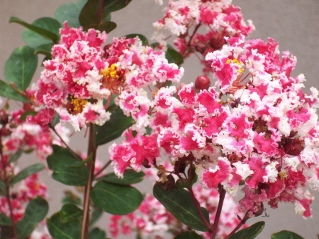 I have about ten CINNAMON RUFFLE dwarf crape myrtles. They're beautiful!
OCTOBER until First Frost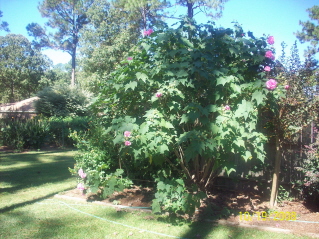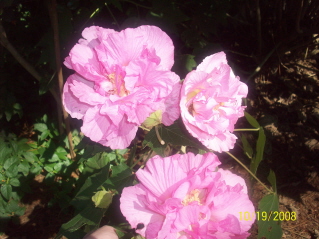 Confederate Roses are one of the great Southern gardening traditions.
JULY through OCTOBER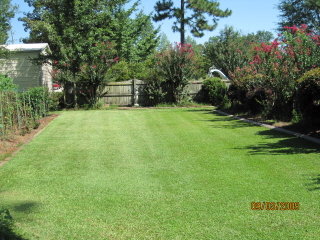 Crape Myrtles and orange and yellow Canna Lillies are in full bloom.
JULY through NOVEMBER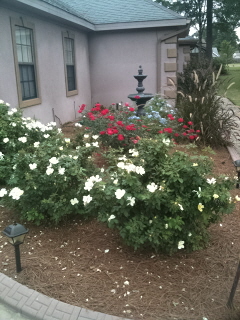 Yellow double Knockout roses, red double Knockout roses,
and blue Plumbago add lots of color up in front of the house.
OCTOBER until Frost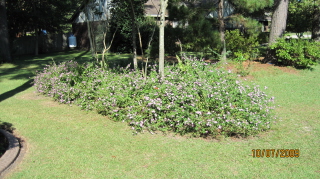 Purple Lantana bloom much later and lasts until frost gets to them.
JULY until Frost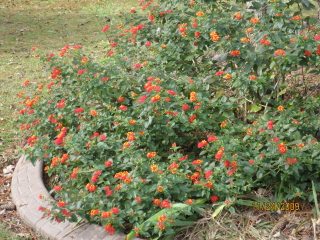 Camera Lantana blooms and blooms and attracts butterflies during the Summer.
Take lots of pictures when your flowers bloom. Happy Gardening!