Together We Teach tm
The Clickable BIBLE

"...Spreading The Word! "

You are what you read...
"Take time to read. It is the fountain of wisdom."
HOME | The Clickable BIBLE | Old Testament | New Testament
Dore BIBLE Gallery | Easton BIBLE Dictionary | Christmas Story | Easter Story
KJV Preface | Miracles of JESUS | Parables of JESUS | Shopping Sites
Read the greatest story ever told...
The Christmas Story
Add as a favorite now!!
The Clickable Bible tm
TCB tm
King James Version
Words of Christ in red letters
****
Read
King James Version
Original Preface [1611]
I love to tell the story,
'twill be my theme in glory,
to tell the old, old story
of Jesus and his love.
Katherine Hankey, 1866
Relax...Enjoy...And Discover!
Relax and enjoy the greatest story ever told!
Copyright © 2003-2014 by Stephen D. Glass
An SDGlass Clickable CLASSICS™ HTML Electronic Book
Published by SDGlass Enterprises

All rights reserved.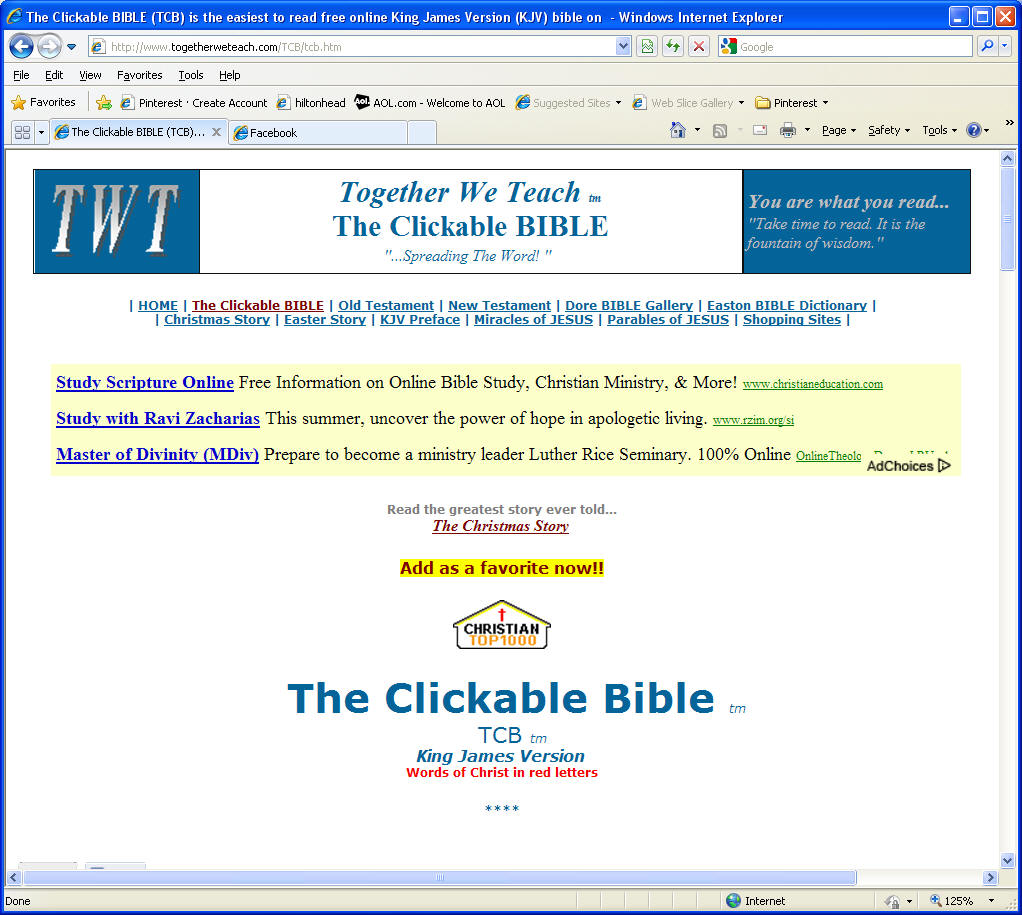 HOME | The Clickable BIBLE | Old Testament | New Testament
Dore BIBLE Gallery | Easton BIBLE Dictionary | Christmas Story | Easter Story
KJV Preface | Miracles of JESUS | Parables of JESUS | Shopping Sites
---